Posted on:

23 December 2014

By:

Anonymous (not verified)
Welcome to WideOpen Blacksburg! Our goal is to bring Gigabit fiber to Blacksburg area homes and businesses.
We are building a multi-provider, multi-service network.
What does that mean?
Multi-provider means that you will have a choice of providers on the network. As the WideOpen Blacksburg subscriber base grows, we will add more providers offering a wide range of services and price points for both residential and business customers.
Multi-service means lots of services, not the just the old, tired "triple play" of telephone, TV, and Internet. Our goal is have not just super-fast Internet, but affordable voice telephone options, great support for the new generation of video services like Netflix, Hulu, Roku and other TV options, but a wide range of other services, including telehealth services to help lower the cost of your healthcare, data back up services to give you safe online storage of business data and those important family pictures and videos. We will bring affordable home security services to the network, and many other services.
Right now, BizNet Technologies is joining the network, and as we begin hooking up neighborhoods, we will be adding more providers and more services.
Want super-fast Internet in your neighborhood? Take the survey and let us know.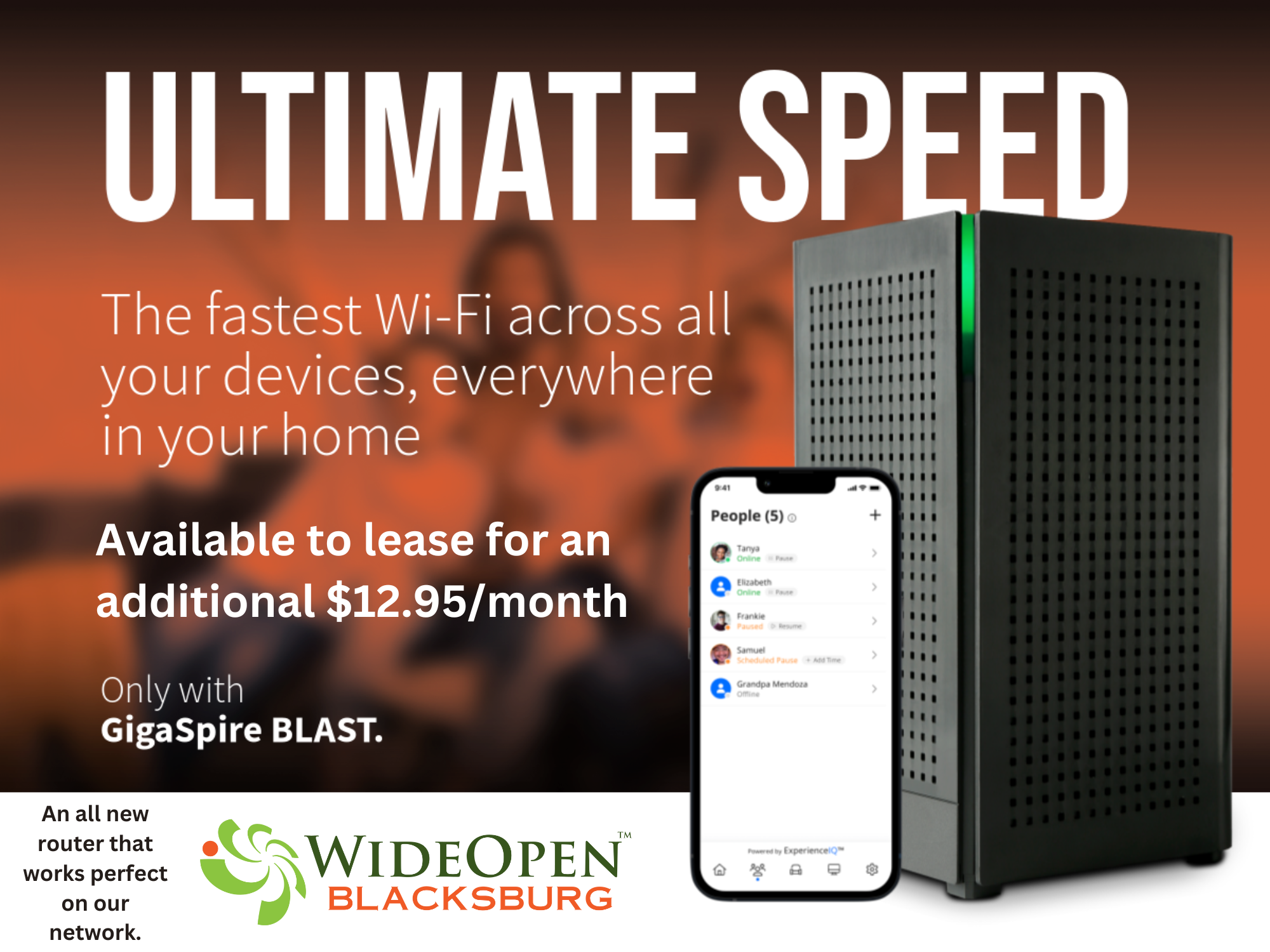 Welcome to the future of broadband in Blacksburg!