From Google Reviews, 2021
When we first purchased property upon which to build our forever home in a rural Montgomery County neighborhood more than 10 years ago, it did not occur to us that reliable internet access might not be available here. Happily, between that time and the time we built our home last year, WideOpen Blacksburg installed a fiber optic line in our neighborhood. The staff at WideOpen Blacksburg was responsive to requests from our builder during construction and they have been quick to answer questions or offer their assistance as needed since installation.
The value of the reliable, high speed internet access we have is more evident now in the time of the pandemic than ever. My family has been able to continue with virtual schooling and working from home with no interruption to service or slow down to our internet speed. We are grateful to have been at the leading edge of WideOpen Blacksburg's expansion into the Blacksburg region.
- B. Rose
From Google Reviews, 2022
I can't say enough good things about WOB and BizNet. When the WOB techs came to run the fiber into the house and install the modem they were very careful about not making a mess, running the fiber where we wanted it, and placing the modem where we wanted it. And they were great folks to talk with. When a contractor ran the fiber thru the backyard they weren't as considerate, and left a trough. All it took was a call to WOB and their CS Manager and his assistant came out personally to add Black Kow top soil (first rate stuff!) and smooth out the grass. As it was too late in the season, seed wouldn't have germinated but they'll be back in the spring.
I bought a new Netgear modem to use with the blazingly fast fiber but it stopped working after 6 weeks. The BizNet owner (BizNet provides the data and Internet access for WOB) came to our house and worked on it for an hour, after which we agreed that it was defective. I was truly impressed that the *owner* of BizNet came out. I've *never* had a company owner do a service call.
I think those two instances speak to the customer-orientation of the two companies. We are very happy customers.
- JC Hassall
From Google Reviews, 2022
The addition of WideOpen Networks to our home has been a game changer. No more "buffering" and now more slow internet. a couple of summers ago on my daughter's friends visited from college and asked what was wrong with the internet. My daughter said "no, that's it." Well, no more! WideOpen is amazing. The entire process from sign up to installation was great. And, they have a great team of people!
- Anonymous User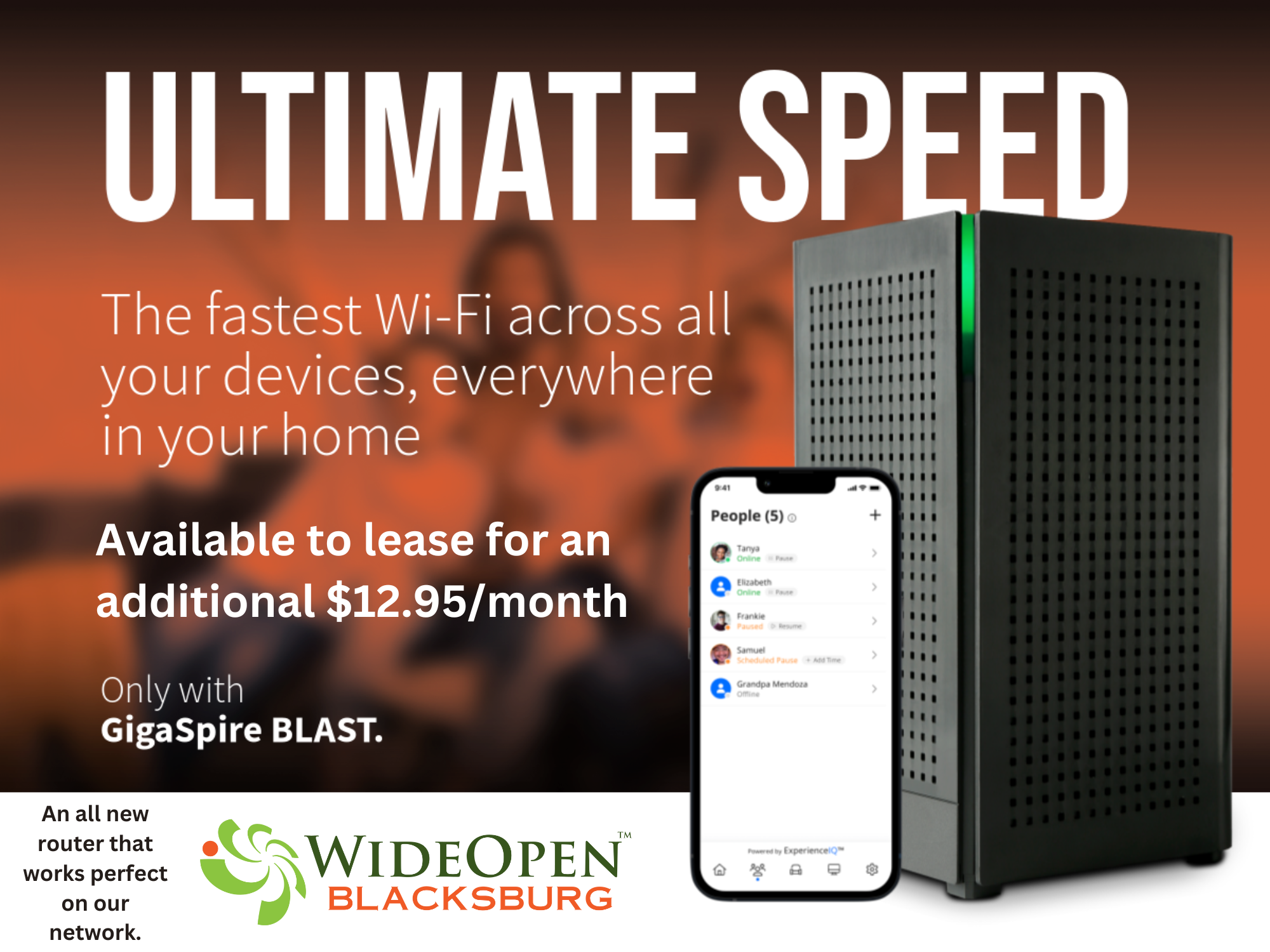 Customer Testimonials