Posted on:

8 November 2021

By:

djoyce
We asked Warren Neily how things were going after his first year on WideOpen Blacksburg's fiber network. Warren's property is the last house at the far end of our rural fiber network:
"Wide Open Blacksburg was a game-changer for us in Ellett Valley! We struggled forever with slow speeds from Verizon, including paying extra for "band-width boosters" that throttled down mid-month after the allotted megs were consumed. Forget Netflix—we couldn't stream anything.
BUT Adding Wide Open Blacksburg changed things for us overnight.
Overall better EASE OF LIVING. Finally, we have speeds to allow today's family to function. Now we ARE able to work remotely--which was not possible before due to speeds / buffering. Plus, the kids stream content all they wish—no fear of throttling or monitoring controls to "save it" for work hours.
VALUE – cost-effective AND better. We could see value immediately in what we paid, vs what we got/ or didn't get before. The math was simple.
BONUS to Business… adding new Wide Open Blacksburg service helped increase our AirBnB revenues. WIFI, if listed as an amenity, requires a documented speed making mid-week bookings harder. We regularly received critical reviews about slow internet—but no more! Now it's mostly 5-Star reviews mentioning "great farm-experience paired with a week of Zoom Calls"—that's what it takes to support today's working professional traveler!
Kudos to Wide Open Blacksburg—we are getting great service for a price we never thought possible on our rural, remote hillside."
You can check out Warren's beautiful Airbnb by visiting the link here: https://www.airbnb.com/rooms/24334209?source_impression_id=p3_1636385601...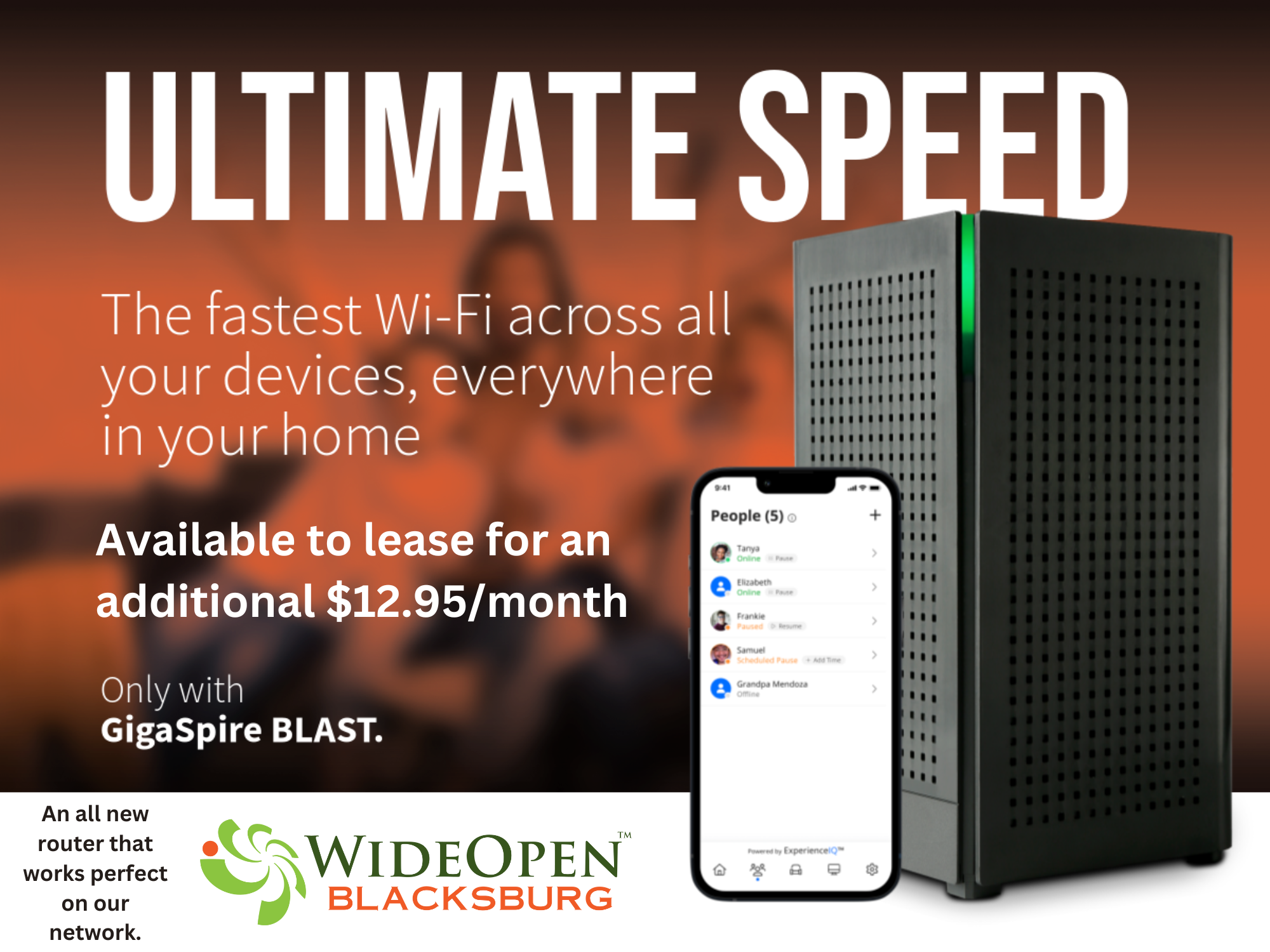 A Local Airbnb Host Shares How WideOpen Blacksburg's Network Was a Game Changer for Their Home & Business